Melt Calories. Get Fit. Have FUN! That's What Our Sessions Are All About!

Our Group Fitness Sessions are 30-minute workouts designed for busy people who want serious results. What if I told you there was a method of training that is not boring or repetitive and can maintain and or build lean muscle mass? P3 Fitness Temecula utilizes High-Intensity Interval Training, or HIIT. HIIT is a "burst and recover" training method utilized for aerobic conditioning by competitive athletes and exercise enthusiasts.
There is a way to burn more fat in 30 minutes than you burn in a typical 60- minute boring cardio workout. A HIIT workout stimulates fat burning even after your session is complete. HIIT workouts boost stamina and build cardiovascular endurance that is great for your heart. This is an exercise program that can actually increase your growth hormone level naturally which is the key to a healthy, long life.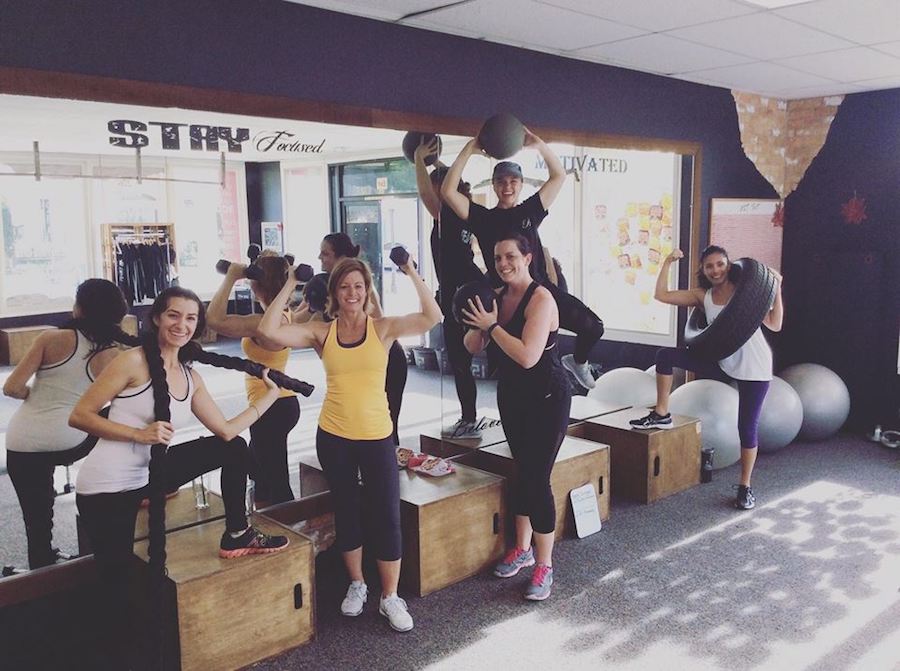 Key Benefits of Group Fitness in Temecula:
Shorter Workouts- Shorter sessions of hard work that reap the same, if not greater, results and benefits as a typical 60 minute cardio workout
Causes an "AfterBurn Effect" - Even after your HIIT session has ended, your body will continue to burn fat throughout the day- much longer than traditional cardio workouts.
Improves Your Cardiovascular System - Not only is your anaerobic system worked from the intensity, but also your aerobic system, which has to work hard to overcome the oxygen deficit.
Lowers Your Body Fat - HIIT training allows you to achieve your fitness goals much faster.
It's Muscle Sparing - HIIT is one of the best ways to preserve muscle and burn the most fat.
Increases Growth Hormone Levels Naturally - GH is a crucial naturally occurring hormone vital to a healthy life.
Improves Performance - Most people experience noticeable improvements in both pace and strength level over time.
P3 Fitness designed our studio in Temecula to be simple....pretty much because it's just the way we believe people like to work out. We are a training studio that is personalized - kind of like going to Starbucks for your coffee as opposed to the gas station down the street. P3 Fitness is a warm welcoming place to work out with people who know you. Our clients get a unique, warm and friendly fitness experience. People want to stay and connect, share ideas, share recipes, and hang out.
Sign Up Today!
If you would like to learn more about Group Fitness in Temecula, please fill out the short form on the side of this page! Or, simply follow the directions below to receive a complimentary Group Fitness training session! We look forward to seeing you in the gym soon!